"Before embarking on important undertakings, sit quietly, calm your senses and thoughts, and meditate deeply. You will then be guided by the great creative spirit." ~ Paramahansa Yogananda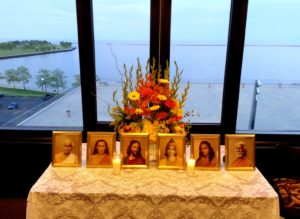 Welcome to the Milwaukee Meditation Group, a branch of Self Realization Fellowship! 
All are welcome to our weekly meditations and service readings.
---
Meditations are most Thursdays at 7:15 pm at the
War Memorial Center – Room 411
750 N. Lincoln Memorial Drive
Milwaukee, WI 53202
(Connected to the Milwaukee Art Museum)
Please click on links on the top for our schedule and directions.
---